in memory of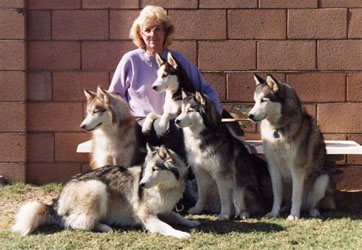 over the years, barbara rescued and placed into loving homes hundreds of siberian huskies. most notably was the persecuted siberian husky whose "owner" reprimanded his dog for disobedience by scolding the animal with battery acid.
barbara's compassion, love and dedication to siberian huskies began long ago. over 12 years ago, barbara's passion to save the breed, often from dire situations, led her to establish an informal rescue for siberian huskies. from there, she organized and helped develop a small group of novice volunteers into what is today the 501(c)(3) nonprofit organization known as arizona siberian husky rescue and adoption, inc., or ashra.
barbara leaves on this earth four of her own siberian huskies but has been greeted in heaven by the spirits of her beloved huskies pansy, lily, gebi, rosie and sam. the volunteers of ashra will always remember barbara for her relentless pursuit and dedication to providing the best possible service to the siberian husky. we are forever indebted to barbara for her courage and determination to take action to rescue this wonderful breed and for finding others to join her cause. she will be sorely missed but not forgotten.
- steven rogers, president of ashra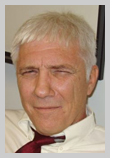 "ok, here's the deal . . ." jim was about words, ideas, respect for all god's creatures, rocky point sunsets, the superstition mountains, the rolling stones, the d-backs (yeah!) and the print button on his keyboard; he loved jan, reavis, stella and elvis. to you jim (sputnik) stipanuk, thanks for the memories and the lessons.